"Since 2006. Building Skills for A Lifetime"
671-647-4842

506 Marine Ave. Barrigada GU 96913
Adkins Foundation donates to GCA Trades Academy
August 9, 2022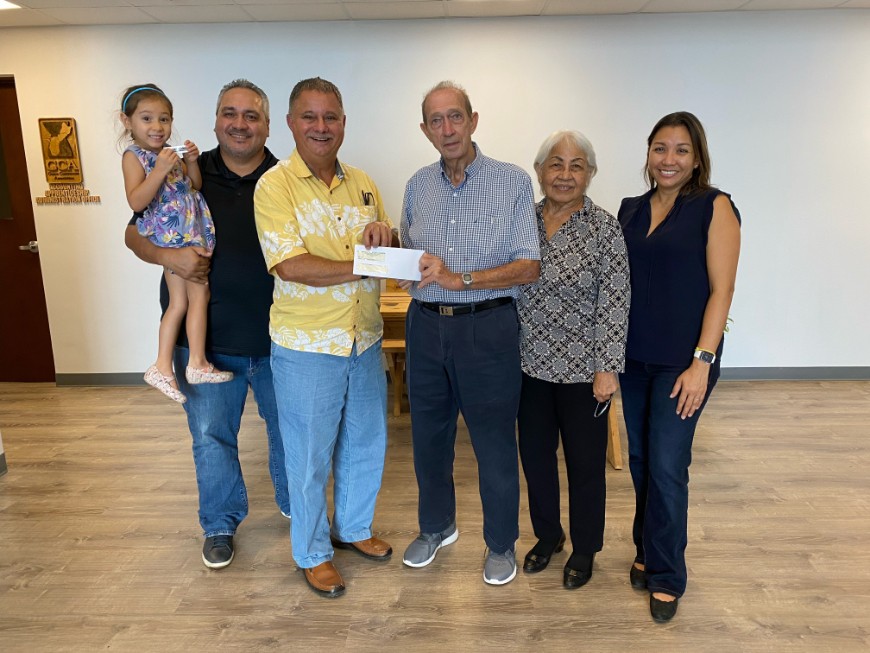 The James L. & Rosita S. Adkins Foundation donated $20,000.00, on Wednesday, August 3, 2022, to fund scholarships at the GCA Trades Academy. The scholarships will help students pay for classes to learn a construction trade and skill to expand the workforce on Guam. Pictured from left: Camille Adkins, James Adkins, Bert Johnston, education director, GCA Trades Academy, Jim Adkins, Rosita Adkins and Alexa Adkins.